Like an episode of Sex and the City, my girlfriends and I were all sitting around the table of a trendy restaurant discussing men.
Melrose noted how she really liked the clean, professional types…but the artistic soul is what draws her in sexually.
Mischa falls hard for the emo-types, but has a hard time attracting them with her all-American good looks.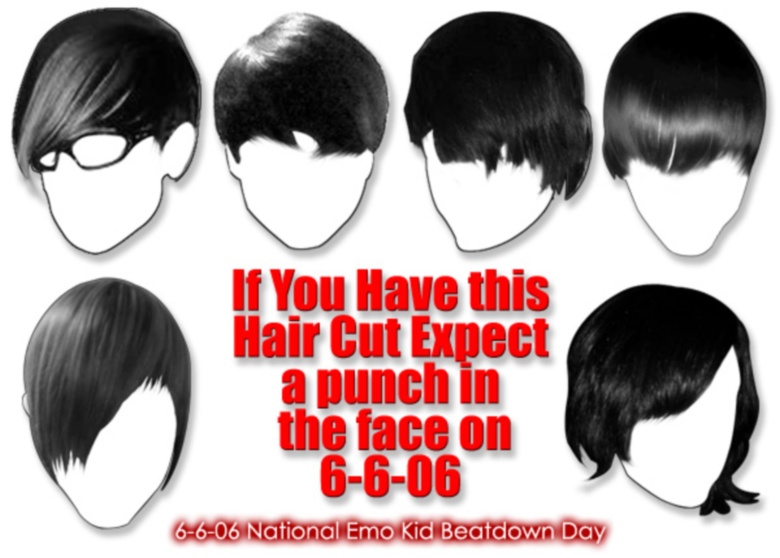 My physical type was the surfer look, but Lover Boy is far from it, and I love him anyway. He's my ideal emotional type, which I find is what keeps relationships once the initial attraction wears off.
"I think it's great that we all have different types, because we'll never have to be competing for the same guy!" I said, trying to look on the bright side of things.
"Well, we are very different types of girls too, so I think different guys would be attracted to us." Melrose said.
Mischa and I borrow clothes all the time, and I noticed that all of us prefer pastels and have blonde hair. I thought we were the exact same kind of girl.
I never thought of myself as having a "personal style," I just threw on whatever fit. Sure, I have a tiny bit of love for the 60's Mod and slightly wacky hairstyles…but I didn't think it set me apart from anyone. I don't think I go overboard with it…although I think Melrose, with her design degree, would beg to differ.
Nevertheless, the past couple of days I've noticed some…attention…I've been getting. From the wrong set of guys. Not that there is/are anything wrong with these guys…they just are totally not for me. Like the guy behind the counter of Hot Topic who burned me that pile of mix tapes just because I was interested in the song playing at the time (What can I say, I'm a sucker for punk covers of 80's songs), or the spiky-haired eyeliner wearing guy walking around Urban Outfitters.
Then when I was pumping my gas today, a smile came from the guy using the pump on the other side. His face was nice, and his car was really nice…and he had a medium sized Mohawk.
Why do
I
attract those guys?
Is Mischa's type really attracted to slightly overweight blonde girls with their hair in goofy pigtails?
Really
?